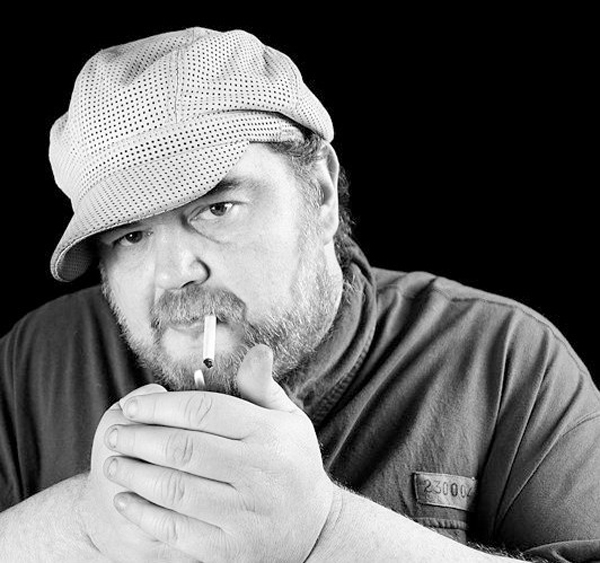 KRAUTOK 2008, 2009, 2010, 2011, 2012
Bozzwell has recorded for some of the finest imprints internationally including releases as Hiem through Crosstown Rebels and Eskimo and as Bozzwell through Suicide and to come Firm (Kompakt) records from Cologne.
As a youth Bozzwell released rave tracks on white labels as (Subboy) when the man resided in Liverpool in the early nineties. Then relocating to yorkshire (Sheffield) in 97 where he began to meet and work with the natives, eventually becoming one of the All Seeing I's tentacles, co producing some of the material on the not so commercially successfull "Pickled Eggs And Sherbert" album, even so scoring three hit singles and a headline spot at the 1999 Reading and Leeds Carling weekend cant be bad for the group, with our beloved Bozzwell belting out the the bass, vocals and the sythns.
Since then weve seen the rise of Hiem gaining critical acclaim both in the UK and overseas which has took Bozzwell and his Hiem Partner in crime Nicco all over europe rocking the crowds in the clubs both live and with Bozzwell behind the decks.
With Big tunes and Big remixes lighting up the cooler dancefloors theres plenty more to come form him including releases through Sheffield's new Techno Disco imprint Product Of Society and also Kompakt's Firm Recordings from Cologne, plus a whole Hiem album ready to drop this year featuring collaberative tracks from "Roots Manuva", "Kate Jackson" from indie superstars "The Long Blondes" and none other then The Human Lauge's "Phil Oakey".
As a producer and vocalist he has worked with a host of uk and international talent such as Jarvis Cocker, Phil Oakey, Roots Manuva, amongst others and has been remixed by the likes of Dirk Leyers, Justus Köhncke, Konrad Black, Matthew Johnson and Prins Thomas amongst others.
BOZZWELL "IN MY CUCOON"- FIRM RECORDS 033 from Murder at Stag Works number 4 on Vimeo.